Screenwriter/Producer of diverse content for the global marketplace, Fulbright Scholar to Taiwan and Philippines, published author CELLULOID CEILING; Women Film Directors Breaking Through, she worked in the studio and indie world in New York and Hollywood as writer, producer and executive for director Sidney Lumet, producer Robert Evans and many others. Expert in media story labs and global film development she has taught at UCLA, USC, NYU, and major film programs around the world and is currently on the faculty of AFI and developing co-productions and VR /digital projects with global storytellers from China to Ireland and Myanmar to Brazil.
Rachel Song, bilingual independent film producer, founder & CEO of XS Media. Rachel started her entertainment career at National Theatre of China as a producer for the well-renowned director Tian Qinxin's acclaimed musicals Nightclub and We are all sick. She then expanded her professional career with
Global companies such as the best cloud-based fine art gallery Collectrium, the top international sales agency IM Global, and US-China film production company Kylin Pictures in the past few years.
Robert Wei is a film producer based in Beijing. In the past three years he was Director of Production for Walt Disney Studios, heading film development and production on Disney's Greater China local productions. He produced Disney's The Dreaming Man, starring Lin Yun and Chen Bolin, a romantic comedy to be released in China nationwide soon. Before Disney he was a producer at China Film Company. He originally developed and was co-supervising executive on two CFG films, Tik Tok and The Arctic. Robert regularly participated in new director programs at Sundance Film Festival, Taipei Golden Horse Film Festival and China's First International Film Festival as a producer. He was a co-founder of China Hollywood Society. Robert graduated from USC's Peter Stark Producing Program.
Cece Wen is an award-winning film composer and songwriter based in LA. After graduating from New York University film scoring program with a Master's degree, Cece has been scoring for all kinds of multimedia, including games, films, musicals, and commercials. Her works have been nominated to many international film festivals including Festigious International Film Festival, NYC Indie Film Awards, Chinese American Film Festival, etc, and been shown on SYFY Channel. Cece won Laureate in Donne in Musica XII international composition contest in 2015 & CAIFF film scoring competition in 2017, her work Right Here For You won the best song in 2017 LA Film Awards & NYC Indie Film Awards. Cece is also a multi-instrumentalist playing piano and guitar, currently a keyboardist in Los Angeles based rock band Angry Donkey and a resident artist in several live houses in LA including The Light House Cafe and The Standing Room.
 
Previously served as VP of Acquisitions at Regent Entertainment and Director of Worldwide Co-Productions and Acquisitions at Warner Bros. studio where he was instrumental in negotiating and acquiring certain distribution rights to over 125 feature films, including such box office hits asA Cinderella Story, My Dog Skip, and My Big Fat Greek Wedding. Formerly, Mr. Coleman has worked for such leading companies as Turner Broadcasting, Disney, and Twentieth Century Fox. He has participated in top film festivals such as Sundance, Cannes, Berlin, Toronto, Telluride; along with negotiating licensing rights to feature films throughout the world.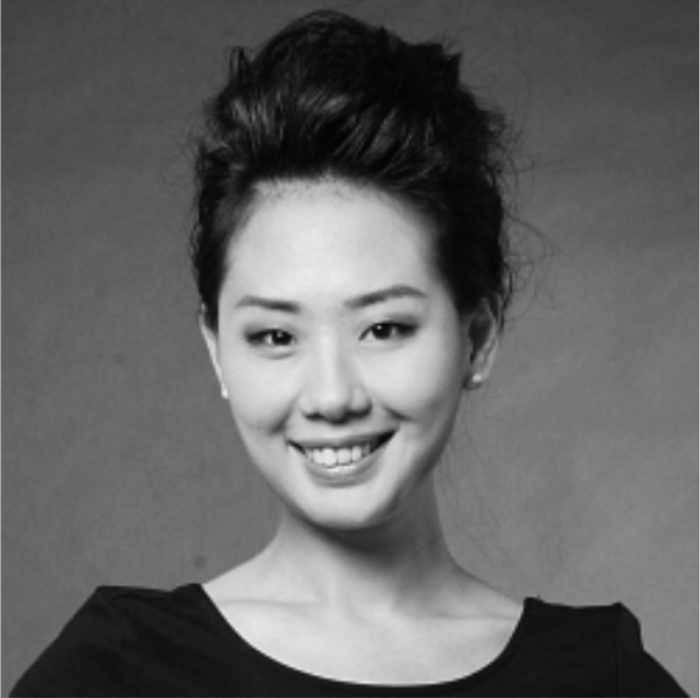 Kerina Wang is a former program host and production manager for the World Film Report at China Central Television (CCTV) Channel 6. She recently hosted the English version of CCTV 6's long-running show The Best in Los Angeles. Kerina currently works at the International Monetary Fund (IMF) as the manager for global partnerships and trust fund governance. She is currently completing her PhD in Public Policy and Administration at The George Washington University in Washington, D.C.
Tracey Trench has produced and overseen a range of film, television, theater, documentary and digital content that have grossed over a billion dollars worldwide. She has worked with every major Hollywood studio and several television networks, and brings a strong background in running companies, managing productions, finding franchise concepts, and discovering under-served, emerging audiences.